10 Ways To Improve Your Mental Health
1. Practice gratitude
Life's so much better when you're acknowledging the bright side. Research suggests that expressing what you're thankful for — from your dog to your favorite song on the radio — will improve your mental well-being. Looking for some suggestions? Here are 100 things many people forget to be grateful for on a regular basis.
2. Exercise. 
Your body releases stress-relieving and mood-boosting endorphins before and after you work out, which is why exercise is a powerful antidote to stress, anxiety, and depression. Look for small ways to add activity to your day, like walking to the matatu stage instead or from work/school. To get the most benefit, aim for at least 30 minutes of exercise daily, and try to do it outdoors. Exposure to sunlight helps your body produce vitamin D, which increases your level of serotonin in the brain. Plus, time in nature is a proven stress reducer.
3. Surround yourself with good people
People with strong family or social connections are generally healthier than those who lack a support network. Make plans with supportive family members and friends, or seek out activities where you can meet new people, such as a club, class or support group.
4. Educate yourself
About mental health and about the world around you, that is. Mental health conditions are much easier to manage when you know what's really happening inside the mind. For example, did you know that some disorders may be genetic? Did you know that many conditions have physical symptoms? Learn as much as you can about what you're dealing with or what your loved ones are experiencing.
Additionally, keep an insatiable appetite for knowledge in general. Read a book, go to a museum or pick up a new hobby. Research shows continuing to learn beyond the boundaries of school can help keep your mind sharp.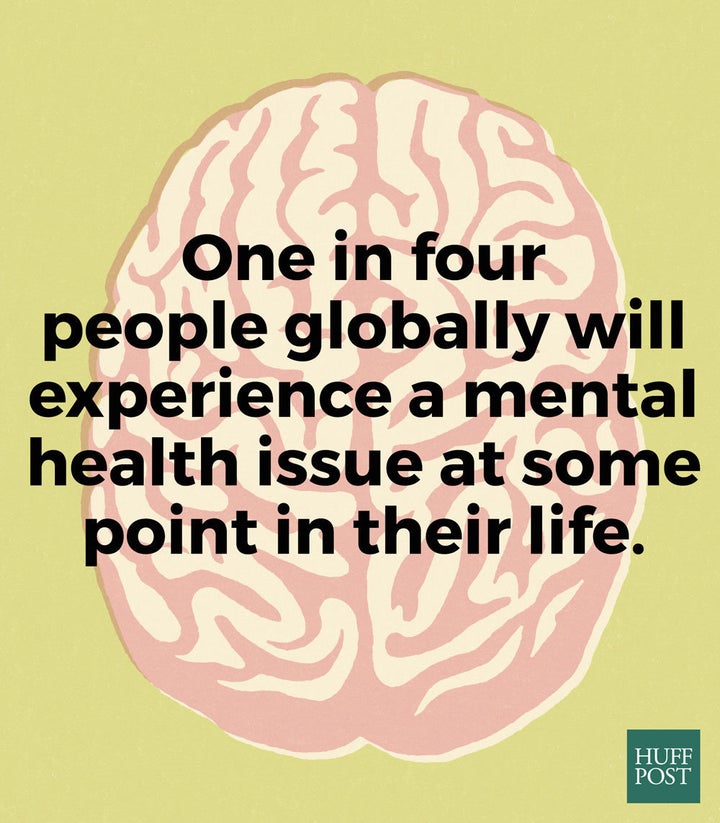 5. Do a digital detox.
Smartphones, tablets and laptops can overstimulate our brains, and if you never take any time out from them, you won't be doing your mental health any favours. Take a mini digital detox every week, even for just half a day or a couple of hours.
6. Volunteer.
Helping others isn't just good for the people you're helping; it's good for you too. Helping someone can help with your self-esteem and make you feel good about your place in the world. Feeling as though you're part of a community is a really important part of your mental health. You could try volunteering for a local charity, or join Missions team at your place of worship.
7. Eat well
Eating well isn't just important for our bodies, but it's also important for our minds. Certain mineral deficiencies, such as iron and vitamin B12 deficiencies, can give us a low mood. Try to eat a balanced diet. If you find you're a particularly stressed or anxious person, you should try limiting or cutting out caffeine as this can make you feel jittery and anxious.
8. Try meditation.
Meditation is no longer some New Age fad that's too intimidating to try. The practice has a host of health benefits, from better concentration to — improved mental well-being. There are multiple methods of meditation that offer varying degrees of investment. That being said, the practice doesn't have to be complicated: Try just setting aside five minutes for meditation when you wake up or before you go to bed. You'll likely either start or end your day on a positive note.
9. Travel.
Sometimes a change of perspective involves a change of scenery. There are many testimonies from people who have said their wanderlust has changed their life for the better. Science seemingly backs this up: Research suggests that planning a vacation can increase your overall happiness as you anticipate your trip. If you're looking for travel suggestions, someplace with water may be a good place to start. Studies show being near the ocean can make you calmer.
10. Seek help/ Talk to your doctor.
One of the most important ways to keep yourself mentally healthy is to recognize when you're not feeling good, and to know when to ask for help. There's no shame in asking someone for support if you're feeling low or stressed. Everyone goes through patches where they don't feel as good as they should. You can try speaking to your friends or family, or if you think your mental health is getting on top of you then you can speak to a doctor.